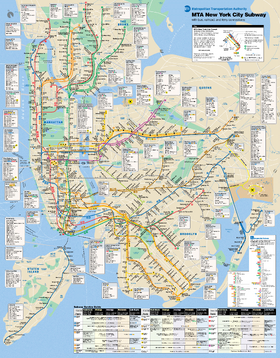 The New York City mass transit system, commonly referred to as "The Subway" is world renown as one of the best public transportation systems. It covers a large area of the city, allowing residents travel throughout the city quite easily for the most part.
Comprised of 22 Subway lines servicing the 5 boroughs of New York, the subway is a great source of transportation in the city—and the most used form of public transportation.
Your ticket to ride: The Metrocard...