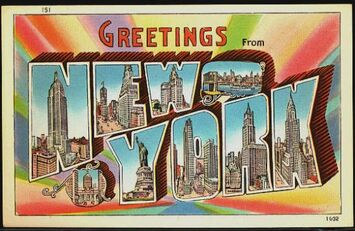 Manhattan

The Essentials

Settled
1624
Population
1,585,873 (2010)
Demomym
Manhattanite
Transit Line
TBD
Attractions
Manhattan is a borough of New York City, and probably the most famous of the five. It's home to over 1.3 million people, and the most impressive skyline on Earth.
Attractions
[
]
The Metropolitan Museum of Art

Madison Square Garden
MICRO-HOODS:
[
]
TriBeCa (Triangle Below Canal)
Lower East Side
East Village
West Village
Meatpacking District
Chelsea
Battery Park
Upper East Side
Upper West Side
Mid-town
Flatiron District
Union Square
Theatre District
Hell's Kitchen
Wall Street
Chinatown
Gramercy
SoHo (South of Houston)
This page requires attention, as it gives scant information on a required topic. You can help New York Wikia by adding to it.